If Bela Can Do it, Why Can't You?
Hello !
Bela Mithani's Story is Inspiring.
Read the Summary of the Video Below :
Bela Mithani is a successful women entrepreneur from Ahmedabad.
21 years of Business Experience
Entered the Community of Think And Grow Rich.
And Voila !
Achieved Her Personal Goal.
Achieved Her Contribution Goal.
Got a wonderful community.
Life Partner for my son by October 2021 ( Time Stamp 2:50)
Made Goal Cards- (Time Stamp 3:20)
And that goal got fulfilled on 2nd October 2021
Trusted the Principles of Think And Grow Rich
Applied them for their family members
One more Personal Goal Achieved
Manifested A Car- A Brand New Creta !
Made a goal that I want the delivery in October (Time Stamp 6:40)
Got the delivery in the month of October !
Contribution Goal deadline on 13th May
But achieved the same on 10th of May
When we share the goals achieved with the community
Its a different feeling.
Many things are different in this community
Before joining the community,
Knew about the Secret and did many other programs..
But the end results was still not coming.
But after entering the community, realised what was missing to achieve goals.
Declarations were not there.
Consistency and faith was not there.
But after joining the Think And Grow Rich community
There was no doubt.
Shared with the mentors.
Goal cards were finalised by Day 11.
Boosted confidence.
Every day lesson was implemented.
Every area of the life started to smoothen.
Every activity started to be managed effectively.
Joined The Book Reading clubs which is free.
That's a game changer !
Leader in Book Reading club # 21
Mentor series is again a life transforming.
Different chapters of Think And Grow Rich were explained in detail.
Kick Start Journey for new participants is very helpful for all new members.
Hitendra Sharma supported me.
Ravi Verma Supporte me.
Shital Surani who introduced me in this wonderful community.
And all the other great mentors in the community including Bharat Mewawala
Its an unconditional giving.
Life is on a different tangent.
We want to contribute more and more to this community.
Shital Surani's success is also on our Youtube Channel (Time Stamp 13:100)
Message to the viewers..
This platform can give fulfilment in every area of your life.
Even a smallest detail is taken care of.
Every Friday's Mastermind Call is Mind-blowing.
Its a different platform than any other platform
The first off-line meeting at Lonavala is going to be a game changer.
Request all the viewers to join the community immediately.
For lifetime support
Great people to bond.
Immediately joined the community when heard Sidharth Shah for the first time.
One more goal which I missed.
My personal Goal on my weight
I lost 15 kgs
---
​
If you have too have dreams or aspirations in your life similar to Bela Mithani, then join the fastest growing community of India- Think And Grow Rich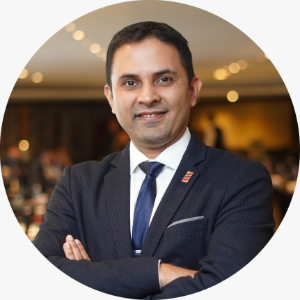 Think & Grow Rich Academy
Napoleon Hill Foundation- India