Three Ideas for This Weekend…For A Better You !
Hello !
Three Ideas for This Last Weekend of 2021…For A Better You !
---
The Opportunity
As 2022 beckons you, Don't wait for extraordinary opportunities.
Seize the common occasions and make them great !
Open Your Eyes & Develop Your Vision.
Open Your Ears & Listen to People waiting for your assistance.
Open Your Hand & Start Doing Noble Work.
You will Discover Opportunities in Abundance.
---
The Power
Concentrate Your Energy On One Breakthrough Goal for 2022.
We are often told to aim high. But while doing so, we often lose clarity on WHAT we want to aim at.
The weakest living creature by concentrating his powers on a single object, can accomplish something, whereas the strongest, by dispersing his powers, may fail to accomplish anything.
Remember this:
'Its not the thunder.
But the lightning.
That has the power.
So in 2022,
Resolve to Thunder Less & Lighten More !
​
---
The One Habit for 2022
Develop The Habit of Being "On Time" & "Prompt"
Remember that what may be done at ANY time will be done at NO time.
A few minutes often makes all the difference between victory and defeat, success & failure.
On the great clock of time there is but one word – Now !
---
Are You Priming Yourself with these three ideas for 2022?
Reply to this email with a 'YES'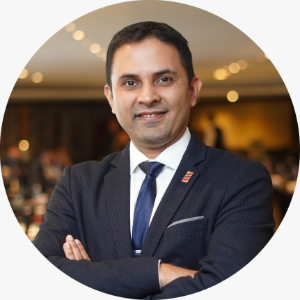 Think 

&

 Grow Rich Academy
Napoleon Hill Foundation- India