Is Your Thinking Helping You or Sabotaging Your Success? Lets Test It .. !
Hello !
Most People DO NOT THINK…
They Equate some Mental Activity with Thinking..
And Most of this Mental Activity is POPULAR THINKING…
Conforming With Others…
Earl Nightingale Mentions That –
The Opposite Of Courage is Not Cowardice…
It's Conformity…Popular Thinking…
In This Weekly NewsLetter Lets Test Your Thinking…
Be Honest… Brutally Honest To Yourself..
Is Your Thinking Popular or Do You Have The Courage To Really THINK ?
Only Then You Will Be Able To Create Breakthrough Results !
Lets Begin…
Is Your Thinking Too Average To Understand The Value of Good Thinking ?
Is Your Thinking Too Inflexible to Realize The Impact of Changed Thinking ?
Is Your Thinking Too Lazy to Master Intentional Thinking?
Is Your Thinking Too Small to See the Wisdom of Big-Picture Thinking ?
Is Your Thinking Too Satisfied to Unleash the Potential of Imaginative Thinking?
Is Your Thinking Too Undisciplined to Release the Power of Focused Thinking?
Is Your Thinking Too Trendy to Embrace the Lessons of Reflective Thinking?
Is Your Thinking Too Proud to Encourage The Participation of Shared Thinking?
Is Your Thinking Too Selfish to Experience the Satisfaction of Abundance Thinking?
Is Your Thinking Too Limiting to Feel the Energy of Possibility Thinking?
And Finally… if these 10 Questions don't invoke you to think… then Question #11 is for you…
11. Is Your Thinking Too Shallow to Question the Acceptance of Popular Thinking?!
---
4 Reasons to Question Popular Thinking
It means Not Thinking at all
It offers False Hope
Its slow to Embrace Change
It Brings Only Average Results
---
Thinking Question To Ponder This Week
Am I consciously rejecting the limitation of common thinking in order to accomplish uncommon results ?
​
---
This Week's Content on Social Media :
Youtube : 19 Year Old Cracks The Code How To Think And Grow Rich And Build An Empire – Agasthya Shah​
Podcast Episode : श्रद्धा- Doosra Kadam- Faith – Hindi- Full Audio
​Apple,
Instagram- Understand The Natural Law of Relativity – Watch Here !
LinkedIn- Participate in the Poll Question : How Do You Treat Your Failure ?
Facebook- Introduce yourself to 10000 plus members – Join our Group Here !​
Telegram- Join The Fastest Growing Community of Super Achiever's Here ! ​
---
You can also write to me by simply replying to this newsletter.
Thanks For Reading…
Until Next Week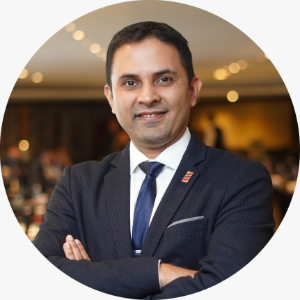 Think & Grow Rich Academy
Napoleon Hill Foundation- India